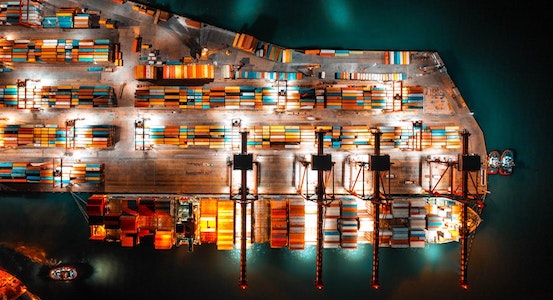 Hope for Ports of Entry
December 23, 2021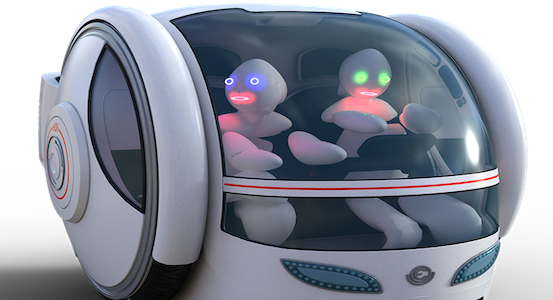 Transportation as a Relationship Business
January 6, 2022
Ebb and Flow
We leave this chaotic year much as we entered it: the uncertainty of things, which fairly dominate on a good day, has become the new (ab)normal.
It's easy to point a finger at the pandemic as our great disruptor. Because that's mostly true. And yet, inside that situation, there aren't enough fingers available to point at all the specifics. Still, we're focused on the pandemic because so much of what happened in our industry this year was connected to it.
So, three key takeaways that shaped and challenged the third-party logistics world in 2021:
————
Drivers
We've long considered our carriers the essential lifeline in transportation. Nowhere was this more clearly shown than knowing they contributed so importantly to fighting the pandemic by actually delivering vaccines throughout the country (even if they weren't acknowledged as "frontline essential workers").
The driver shortage is just one component of the port bottlenecks (see below). Retirement due to the pandemic. Retirement due to age. Not enough openings in commercial driving schools. To address that last one, the So Simple It's Brilliant strategy for a number of schools has been to open an extra day ⏤ say, Saturday ⏤ to help train and certify when student drivers might have time off from their day jobs.
Supply Chain Disruption
NATCO VP Cori Eckley says, "In my years in the industry, I have never seen anything like this. It's called a supply chain for a reason. There's a domino effect."
Supply-and-demand balance is difficult to maintain, and this has been so prominently on display with all those cargo ships waiting to unload off the Ports of Las Angeles and Long Beach, where 40% of our imports arrive. Too many containers. Not enough space. Not enough drivers. And everyone points fingers. What to do? Move those ports into 24-7 operations mode. And, yes, take the strain off L.A. and Long Beach by improving other ports of entry. This country has 95,471 miles of coastline. There's some opportunity.
Infrastructure
We're not so concerned with what they call it. (Build Back Better works. So would Build Anything, Please.) We're just hopeful that we've collectively turned a corner on infrastructure spending.
The new bill ⏤ passed by Congress, signed into law, with money already starting to flow ⏤ includes $110 billion for roads and bridges, along with $11 billion for road safety. Plus the balance of $1.2 trillion for other transportation concerns (like railroads, public transit, and airports) and utilities (like power infrastructure and broadband).
————
What to make of 2021? At the end of the day ⏤ er, year ⏤ it felt a lot like 2020. We're not sorry to see it go. At the same time, and in our NATCO world that's always informed by chaos, it's all been just another busy day at the office.
A happy, healthy New Year to you.