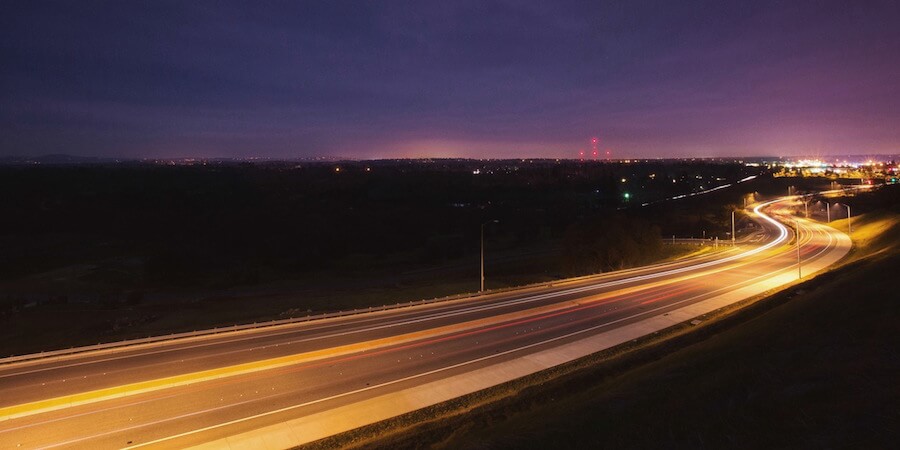 Free Freight Assessment
NATCO is working on your behalf before you've even communicated with us:
As part of our superior customer service, we offer a free long-term freight assessment of your company's logistics needs.
Give us the opportunity to price your upcoming shipments and show you how a bit of planning can help identify opportunities to save money and reduce transit time to your next destinations.
Transportation Experience From the Start
NATCO has been a family-run business for generations. Jim Eckley was a third-generation carrier who drove to pay for his studies in eastern Nebraska at Midland College, from which he earned his BA in Business.
Jim started J&C Enterprises in the late 1970s as an aggregate material transporter—mostly sand, rock, and gravel—for local job construction site work. In 1986 J&C became Aggregate Carriers, transitioning into transport for Midwest meat processing plants two years later. The Eckley family continues to operate the business.
NATCO began in 1992 and located its operation in Arlington, TX, a major transportation hub. The company remains there today.
The NATCO team constantly assesses the market and its demands while adapting and utilizing new technologies to effectively streamline logistics for its customers.

About Our VP: Cori Eckley
Cori Eckley—now representing the fourth generation in the family business—became the VP of NATCO's operations in 2005 and continues to redirect the company's focus, processes, and customer development.
A graduate of Bellevue University (with both Bachelor's of Science and MBA degrees), Cori appreciates the value of her education, which continues to inform NATCO's ongoing campaign to get it right for the customer. That helps explain why 90% of NATCO's customer base is repeat business.
"Among many other things," she says, "we learn risk management at university. And not least of the value in that education is learning how to be proactive. I think that without it, risk management would be a reactive scenario, and that typically means financial loss."
In 2017, Cori become a Certified Transportation Broker, the highest certification and most widely recognized distinction in the transportation industry.
Over the years, she has also parlayed her education into sharing expertise with the transportation community. This past spring, Cori was elected as an At-large Member of Transportation Intermediaries Association's Board of Directors.
Proudly, Cori actively participates in key vendor relationships, which includes being a customer advisory board member of Truckstop.com, and attends yearly Transportation Intermediaries Association conferences.
Cori Eckley: Testimonials
Here's what customers & colleagues say about working with Cori.
"Cori makes us look good. She is pleasant to work with and really understands our needs. When it comes to freight, Cori and NATCO are on the top of my list!"
"Cori is very professional and personifies the word integrity. The level of service she provides is always a few degrees beyond the rest of the field. A delight to work with."
"In building my business model, I included Cori as a key strategic partner for handling the logistics of moving my ramps throughout the country. While we operate our own companies, I consider Cori to be more like a co-worker. Her professionalism, attention to detail, sense of urgency and unparalleled communication habits give me absolute confidence each time she handles one of my transports."
"Cori is a hard-working, conscientious individual. Her interpersonal skills are excellent. She is honest and trustworthy and was perceived as a talented peer in undergraduate and graduate school. Cori's interest in finance provides for a keen perspective and focus on financial concepts, which benefits both her own organization as well as the clients she serves."
"Cori exemplifies both customer service and determination. Her willingness to do whatever it takes to move a load is hard to match by anyone else in the industry. The follow-up and follow-through she provides her customers is what brings customers back time and time again. If you're looking for customer service and logistical support, I highly recommend using Cori and her company NATCO."
We work out all the angles . . . with you, for you.
Prompt, Dependable Freight Logistics
Thorough Determination of Your Needs
Quick Turnaround on Estimates
Reliable, Competitive Pricing
Professional…with a Human Touch
Oversize Loads
Heavy Haul
Flatbed Trucking
Specialized Solutions
LTL Network Utilization