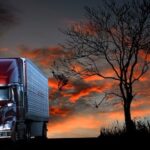 Truck Driver Appreciation 2023
September 15, 2023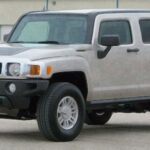 The Discount Factor
October 6, 2023
The Next Load
Just when you think you've reached a balance . . . along comes The Next Load.
In other words: in the third-party logistics industry, there's rarely, if ever, a balance.
In our world, a curious challenge is to take a long-term strategy ⏤ i.e., dependability, availability, price ⏤ and maintain that in a world that often demands last-minute needs for deliveries that have to arrive yesterday.
Our friends at Transport Topics have a recent post: "Freight Brokers Adjust as Market Power Swings to Shippers." We especially like their sub-header: "Experts Maintain, However, That Freight Brokering Remains a Relationship-Based Business."
Among those experts is Evan Armstrong from Armstrong & Associates. He says that brokers "who have stayed the course with their shippers, maintained a good carrier management strategy, and avoided knee-jerk reactions to temporary market conditions have fared the best…Those who really got clobbered were the ones that just completely relied on the spot market in 2021 and 2022, who just basically played the load boards."
Another great perspective:
What a broker means to a shipper "has not lost value, it's just taking on a different meaning," said Shelli Austin, founder and president of 3PL and freight broker InTek Freight and Logistics. During the pandemic, shippers used multiple brokers "because they thought this would give them added capacity," she recalled. What shippers didn't realize is that all those brokers, she said, were hitting the same resources for scarce capacity as if they were "bidding against themselves."
As we highlighted recently in The NATCO Differential, The results are, simply: you contracted for transport of a load. The load arrives.
Things happen. Pandemic stuff. The weather. Unforeseen road and truck troubles. That said, our goal and our strategy has always prioritized clear communication and capitalizing on our extensive network and professional relationships to provide consistency.
We believe it's this consistency of exceptional customer services that brings our clients back to us, time & again.