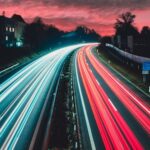 On the Road
August 31, 2023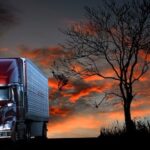 Truck Driver Appreciation 2023
September 15, 2023
The NATCO Differential, Part I
A new series on The NATCO Way of doing business.
Storm Logistics
The Billion-Dollar Disaster Report is a thing.
From the federal government's National Centers for Environmental Information, this annual report provides an accounting of the human and economic damage as a result of yearly weather-related events.
2022's numbers are staggering: 18 events (fourth-highest since 1980), $177.3 billion in damage costs (third-highest), 474 fatalities (eighth-highest).
Though we're not currently able to change the weather, we are able to change and improve on how we respond to weather-related damage.
Here's NATCO's approach:
The Challenge
A storm is coming. Material and equipment need to be moved proactively, and quickly delivered, in order have those materials in place for effective rapid response after the storm passes.
Such last-minute scenarios minimize resources, increase costs, and create logistic bottlenecks.
Vital to the success of these projects are elements like visibility, tracking transparency, and clear communication. Unfortunately, many transportation logistics companies don't always have a long-term strategy in place to adequately manage last-minute disaster recovery operations.
The Approach
"With many years of experience in transportation solutions that center on disaster recovery operations," says NATCO VP Cori Eckley, "we are able to strategically look at the entire picture and deliver solutions that meet the needs of those affected by the storms."
That picture includes our expertise in synthesizing all the components (including: immediate need, transit time, direction of storm, availability of equipment, and number of drivers) to deliver the movement and stay on track.
We accomplish this in part through clear, proactive communication. NATCO always assigns a single point person for communication. That's one person, one contact, as your point.
We also provide timely, progressive updates throughout the entire process, and we're seasoned in coordinating any outside turnkey services that are needed.
The Results
Simply: you contracted for transport of a load. The load arrives.
Especially when disaster relief services are involved, we place emphasis on mitigating the chaos and any unforeseen circumstances that can arise out of a natural event.
The two biggest challenges on logistics with an impending storm are FEMA and the weather report.
FEMA takes a lot of available capacity during a storm, so relationships are key to streamlining communication and flow of services as much as possible.
Weather reporting sometimes paints a strong picture. At its best, that reporting helps keep people safer and off the roadways so that emergency vehicles and equipment can reach their destinations.
Short of that, the weather report can cause drivers to reject various disaster-related carrier opportunities. NATCO always prioritizes our drivers' safety. We get them as close to the disaster as is safely possible without putting them, their equipment, or the freight in any immediate danger.
Says Cori: "No two storms are alike. For every storm we've managed, we encounter something we've not encountered before, and we always learn something new."
Learning is one thing. Applying that knowledge to constantly improve our logistics service is where, we believe, we excel.