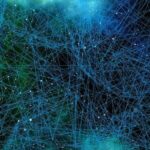 Toward Logistics Balance
September 29, 2023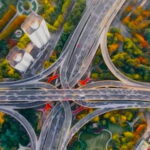 A National Bridge
October 13, 2023
The Morphing of The Hummer Loophole
Time was when we could get a generous tax break on buying a Hummer.
The gas-guzzling Hummer got an average of 15 miles to the gallon. Time was when we could get a generous tax break for buying a Hummer: upwards of $25,000 for the write-off.
(Spoiler alert: Hummer stopped producing in 2006, though GM is now making a new EV version.)
They tinkered with that deduction over the years. Had to prove you used the vehicle more than half the time for business purposes, and whatnot.
Things change. Now it's not so much the deduction itself (the Section 179 deduction is a great way to reduce your tax burden) as it is the focus the government places on what we can deduct.
New this year from the U.S. federal government is the Commercial Electric Vehicle (EV) and Fuel Cell Electric Vehicle (FCEV) Tax Credit:
"Beginning January 1, 2023, a tax credit is available to businesses for the purchase of new EVs and FCEVs. Vehicles with a gross vehicle weight rating (GVWR) below 14,000 pounds (lbs.) must have a battery capacity of at least seven kilowatt-hours (kWh) and vehicles with a GVWR above 14,000 lbs. must have a battery capacity of at least 15 kWh."
Money-wise, that means reductions that include:
15% of the vehicle purchase price for plug-in hybrid electric vehicles.
30% of the vehicle purchase price for EVs and FCEVs.
The incremental cost of the vehicle compared to an equivalent internal combustion engine vehicle.
Maximum tax credits may not exceed $7,500 for vehicles under 14,000 lbs. and $40,000 for vehicles above 14,000 lbs.
Combine that with industry trends. PepsiCo, for example, campaigns to have net-zero emissions by the year 2040, with a 75% reduction by 2030. John G. Smith at trucknews.com reports that the company has folded into its operations "battery-electric versions of 37 straight trucks, 18 over-the-road tractors, 35 delivery tractors, more than 30 support and service vehicles, and 178 delivery vans. Five hundred more eTransits will be deployed this year."
As we reach (pass?) critical mass on adopting hybrid and EV technology into our driveways, garages, fleets and highways, the possibilities and realities seem to be merging.