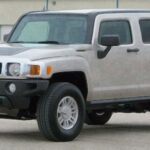 The Discount Factor
October 6, 2023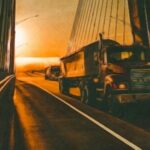 The Trucking Issues
October 20, 2023
The Alaska-Ohio Connection
What connects Mekoryuk, Alaska with Cincinnati, Ohio?
A bridge . . . of sorts.
Mekoryuk (population 205) on Nunivak Island has a budget of $6,263 for its Safe Streets and Roads for All program.
Cincinnati (population 309,513) has a budget of nearly $1.4 billion for its Bridge Investment program.
The "bridge" between Alaska and Ohio?
Both are funded by the Bipartisan Infrastructure Law, which Congress passed in 2021. And it's not just AK and OH. The funding includes:
1162 Local Governments
1647 Local Projects
$13 billion in allocations
San Francisco has $400 million for the Golden Gate Bridge. Abbeville, SC has $3 million for clean school busses. Caboo, MO has hal a million dollars to complete a new concrete paved roadway. Fort Worth, TX has $35 million for the DFW airport renovations. Omaha, NE has $182,866 for wildfire risk reduction.
We know all too well from recent events that delays in one place have a domino effect. (Think bottlenecks at our ports during the pandemic, and how they affected delivery times, logistics, cost, and, yeah, patience.)
Some 97 million people will directly benefit from this infrastructure spending through improved roads, highways, and bridges; airports; clean energy and power; public transportation; environmental remediation; electric vehicles and ferries; and water.
Indirect benefits are incalculable, though we'll speculate. The promise and hope for successful, timely completion of these projects would give us fewer traffic snarls, safer transportation spaces, cleaner air and water, and stronger power grids.
That would, in effect, help tremendously in ironing out the glitches of our infrastructure. Completing such projects are themselves are often delayed by glitches. And yet, this new infusion of funding seems to have given a certain momentum to a national campaign to strengthen and renovate our infrastructure.
The National League of Cities has a section of its website that tracks federal investments in local infrastructure projects. The dashboard is interactive, with ways for us to separate the entries by city, state, budget, population, and project. Well worth exploring.