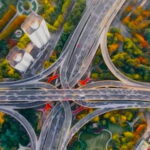 A National Bridge
October 13, 2023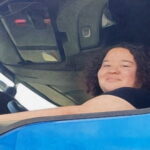 Women in Transportation
October 27, 2023
Known and Unknown
For the sake of argument, what concerns us can be categorized in two ways:
The Things We Know
The Things We Don't Know
That becomes really clear in, let's say, the transportation industry.
The things that concern us that we know about include: safety, parking, current regulations, competition, traffic jams.
Which brings us to the things that concern us that we don't know about.
Will the sun burn out? Spoiler alert: most likely (but not in our lifetimes, so go ahead and book that vacation).
Who will be the next James Bond? Right now, our money has it between Idris Elba and Mr. Bean.
Oh. Right. Trucking.
The American Transportation Research Institute (ATRI) just published its 2023 edition of "Critical Issues in the Trucking Industry," collected from its solicitation to the 32,000 contacts in its database.
Some 4,000 people responded.: 47% were motor carrier executives and personnel, and 29% were truck drivers.
Executives' top concerns were the Economy, Driver Shortage ,and Lawsuit Abuse Reform. Driver's top three were Driver Compensation, Truck Parking, and Fuel Prices.
Concerns over the economy topped the entire list. As in: the volatile nature of the economy and our simply not knowing which direction(s) it's headed: that troubles the industry the most.
As ATRI summarizes the issues:
This year has been one of economic challenges for the trucking industry and all Americans. High inflation drove up costs for consumers and producers alike, yet rising interest rates raised both borrowing rates and the cost of capital.

It was also a year of disruptions in trucking. After a short-term decline in spring, fuel prices began another steep rise in summer due to a combination of geopolitical and environmental factors. The bankruptcy of one of the largest companies in the industry, Yellow, displaced 30,000 employees and shook up the less-than-truckload sector by releasing nine percent of market share.
ATRI's report provides a fascinating snapshot of our collective mindset. We know when we can't secure a parking spot, and we know we don't really know where the economy is headed.
What to do? For NATCO as a proud part of the 3PL industry: Communicate clearly with our customers and drivers. Anticipate and address any glitches. And get drivers and loads safely to their destination.