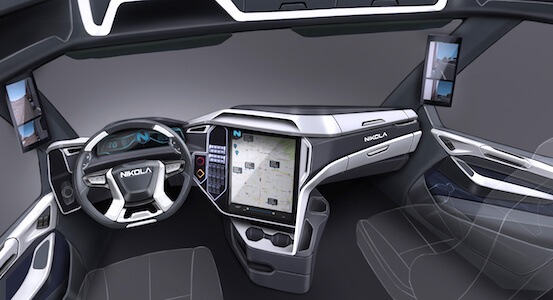 Nikola's Hydrogen Advance
July 31, 2018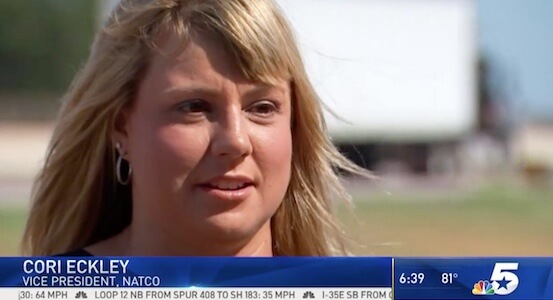 NATCO Making News
August 21, 2018
Welcoming Gayla Whitehouse to Team NATCO
We are pleased and proud to announce the newest member of Team NATCO, Gayla Whitehouse. Gayla will focus on business development.
Cori Eckley, VP of NATCO, described the decision to grow the team:
"Through strategic research and team development, we feel it's time to add to our staff with precise direction and focus. Gayla combines great proximity, domiciled in Odessa, with her experience in oil & gas operations and transportation.
"And the timing was good on NATCO's side. After streamlining some of our processes, we felt it was time to add another member to the team, and it was a good fit on both sides of the fence. We very much look forward to seeing where our team goes next."
Gayla was born and raised in Odessa, TX. She holds a B.A. in business administration and management from Southern Methodist University.
She attributes her growth and advancement in the professional world to having the structure and the can-do attitude, the dedication and the commitment. Her natural inclination is to build rapport with customers, partnering with them and knowing their side of the business to help achieve their goals. She's also well aware of how well a company reacts to a potential customer's sense of urgency that informs their decision to contract.
"Customer can be very busy and wear many hats," said Gayla. "We need to know where the gaps are: what's missing, what needs to be accomplished. Probably the most important approach to the customer is 'What can I do to help your job be more effective and be less stressful on you?'"
Gayla well knows that when it comes to transportation, people need it yesterday. Many of them simply don't have time. They know what they want and they have expectations: "It's my job to provide that to them."
"Internally," she said, "it really needs to be a team effort. I'm not here to step on anyone's toes, and respect is a top priority. The joint venture and a partnership in this journey are keys to a win-win situation for all involved—for the customer, for the company, for NATCO. That's how I measure success: the strides that we take together."
With a background in the oil & gas industry, Gayla's attraction to Team NATCO was based in how well-aligned the priorities were. She quickly saw the deep connection between manufacturing and transportation.
Okay. About The Zavala Effect. In Gayla's words:
"My fourth grade teacher made such an impact. Mrs. Jessie Smith. Zavala Elementary School in Odessa. She was not your typical teacher. She had this demeanor that was very strict. But we just loved her. She was wonderful. She said anybody can do anything you want to do, so long as you put your mind and energy to it. If we wanted to be lawyers or astronauts, she would promote us, while telling us how and what we might best study to get there. I was just so blown away by how incredible a teacher she was. It has made a major impact on everything that I do.
The Zavala Effect? Work hard, make the commitment, believe in yourself, have the right attitude.
To us, that sounds just like Team NATCO.