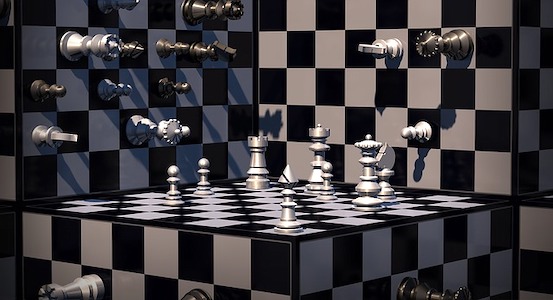 Transportation Chess Match
September 10, 2019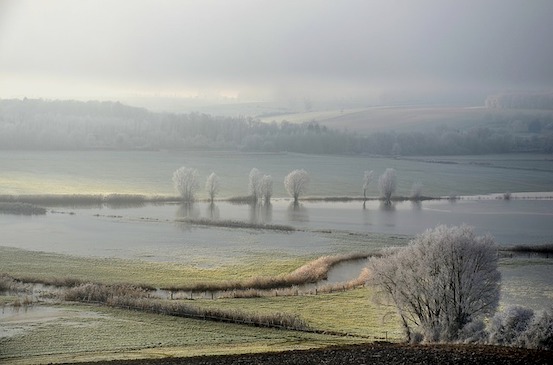 The Flood This Time
October 2, 2019
Getting It Right 
The world of transportation logistics is informed by a complicated system of strategy, foresight, and effective communications. All of the components utilize the assistance of technology, discussion, and good old-fashioned elbow grease.
It's no wonder there are so many Supply Chain Management & Logistics programs at universities across the country. From Michigan State to MIT, and from the University of Pennsylvania to the University of Texas-Austin, higher education training in the transportation industry, has helped many companies—NATCO included—establish footholds, compete, and thrive.
Our own Cori Eckley, a graduate of Bellevue University (with both Bachelor's of Science and MBA degrees), appreciates the value of that education. "Among many other things," she says, "we learn risk management at university. And not least of the value in that education is learning how to be proactive. I think that without it, risk management would be a reactive scenario, and that typically means financial loss."
In 2017, Cori become a Certified Transportation Broker, the highest certification and most widely recognized distinction in the transportation industry. Over the years, she has also parlayed that education into sharing expertise with the transportation community. This past spring, Cori was elected as an At-large Member of Transportation Intermediaries Association's Board of Directors.
3PL companies like NATCO rely on such education and experience to manage all the variables. In a perfect scenario, customers will see but a simple movement of freight from point A to point B. Behind the scenes, though, the variables are often tangled and intensive.
For example: recently NATCO contracted to deliver two 20-foot storage containers from Florida to Texas. In order to keep on schedule, Cori found a standard flatbed so that the customer was able to maintain the schedule. NATCO assigned a team driver to this truck, which was able to arrive on time the following day.
Another complication: the recipient didn't have equipment available to load and offload the storage containers. From having established solid professional relationships over the years, Cori secured the offload crew. The load was right on track for on-time arrival; the crews met each other at the job site at the appointed hour.
All of this preparation served to reduce idle downtime, which saved money, time, fuel, and human resources. While real-time on-the-job experience—of the School of Hard Knocks program—might get the job done, university education greatly helps in the proactive realm. It affords 3PL providers a long-arc view of the implications of preparedness.
Phones are essential to communicate with drivers. And yet "the people who know me well know that it takes more than a phone call to get the job done," Cori says. Other tools are equally vital through technologies that look at carrier ratings, experience, industry-wide feedback supply & demand, and pricing.
In this way, NATCO remains competitive. Our reputation continues to grow throughout the industry, informed by a well-educated value, delivering transportation services that our customers have come to know and expect.