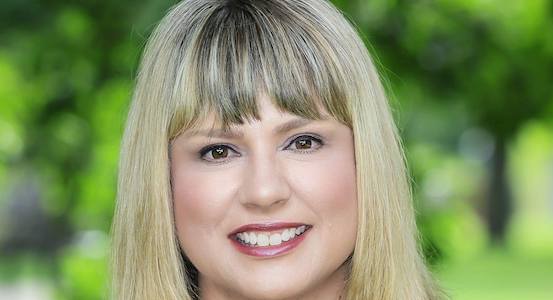 On a Well-Educated 3PL
September 24, 2019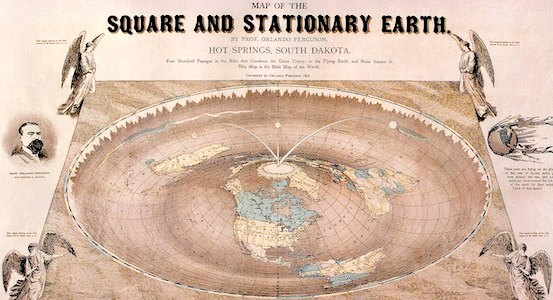 3PL Education as Your Guard Rails
October 8, 2019
Slow Motion
In March, we detailed the "bomb cyclone" that devastated a central swath of the United States, north to south. New accounts attached all sorts of superlatives to describing it: historic, record-setting, "the most extensive damage."
It's easy to become overwhelmed by information. Our news cycles are short-lived in general these days. Information comes at us in a flurry, from multiple sources, available on a number of devices.
As so often happens, a major event like that mid-Western flood leaves the national headlines long before the effects are gone. In this case, the news receded much faster than the flooding did.
The New York Times recently published a piece – The Great Flood of 2019: A Complete Picture of a Slow-Motion Disaster. Composed largely of photos and interactive maps, it paints a devastating picture of the lingering results of that storm damage:
In Lynch, Nebraska, 30 out of 100 homes were destroyed.

In Cairo, Illinois, water remained above flood stage for a record 156 consecutive days.

In Vicksburg, Mississippi, flooding affected more than half a million acres (that's 781 square miles).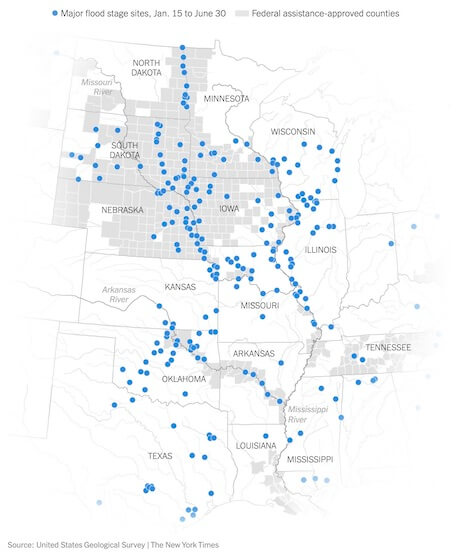 As the Times notes:
"Public interest in natural disasters tends to focus on big, discrete weather events like hurricanes. But flooding that unfolds over months across a broad area has a harder time breaking through…
"By the end of June, the flooding was so intense and widespread that at least 11 states had sought federal disaster funds for more than 400 counties. Forty-nine United States Geological Survey gauges measured more water this year than at any time in at least 20 years."
Follow just one Interstate Highway, I-29, through the path of the accompanying map. It largely aligns the Missouri River from Sioux City to Kansas City—an area inundated by the waters. In this House-That-Jack-Built scenario, our transportation industry was affected through delays and rerouting of disaster recovery materials.
In these instances, efficient logistics is not just a great tool. Creating workaround alternatives becomes an essential component of something that helps communities begins to return to something that resembles normalcy.