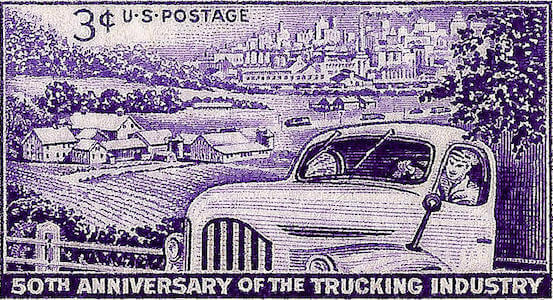 Transportation Pride
May 16, 2017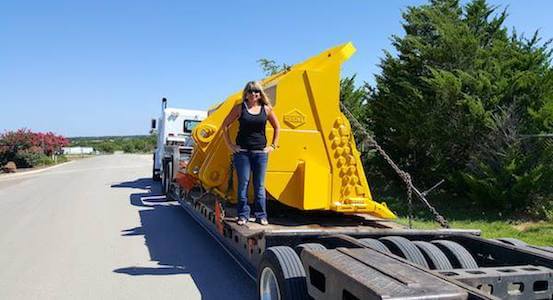 NATCO Foundations
May 31, 2017
Tales of the Road.
This week, The New York Times published a long story profiling truck drivers and the challenges they face on the road. The article features seven drivers—five men and two women—all of whom sat with the reporters at the Petro stop in Effingham, IL. (We're guessing they chatted over at least coffee at the Iron Skillet inside.)
It's a fascinating read, and we highly recommend it to you.
The profiles paint a mix of positive and negative about life as a truck driver. The long hours. The pay by distance and not by time. The potential and actual danger. The lack of appreciation. ("We're just like cops," says one driver. "Everybody needs us, but nobody wants us.")
We've written about self-driving trucks in this space, speculating on different aspects of it, especially the potential impact on our (very) human employment. One driver in the Times piece cuts right to an essential point, simply and brilliantly so: "I think it'll be a little while until we get to that point," he says. "You'll still need a driver to make sure that nothing goes wrong with that truck. I don't see it all becoming autonomous."
The story also references some interesting statistics we want to spotlight. According to the Bureau of Labor Statistics, we have more than 1,700,000 heavy and tractor-trailer truck drivers on the job in the United States. That's a larger population than the entire city of Philadelphia.
As for work in various industries, here's the top five breakdown:
620,340           General Freight Trucking
243,770           Specialized Freight Trucking
63,020             Grocery & Related Product Merchant Wholesalers
60,810             Cement & Concrete Product Manufacturing
43,380             Warehousing & Storage
And employment levels by state:
175,780           Texas
130,640           California
78,320             Pennsylvania
77,660             Florida
70,740             Ohio
Finally, and in a nice touch, the Times invites drivers to share their stories. You can access it HERE. In there, you'll find this great request: "Describe the inside of your cab and how you have made it your home."
_______
Reminder:
NATCO VP Cori Eckley's recent interview with Kevin Rutherford on his "Broker Connect" radio show is archived. Their hour included an engaging discussion of topics that affect carriers and brokers.
You can listen to the interview HERE on The Audio Road website or stream the podcast free through iTunes HERE (it's episode LT 451).