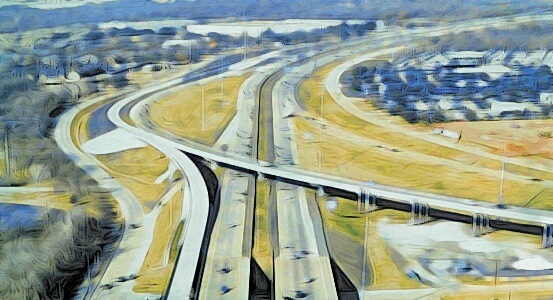 Highways in Constant Motion
November 7, 2019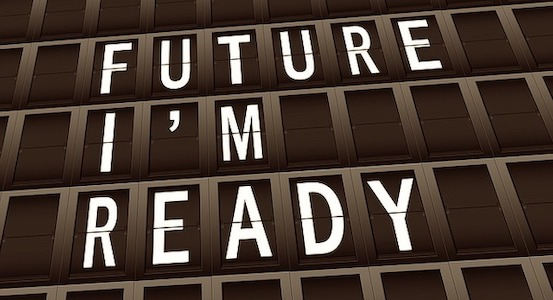 Transportation in the Family
November 26, 2019
Maintenance vs. Construction
We see it and experience it all the time: you're stuck in a traffic jam because of road construction. Construction ends, and you're driving down that same road—now expanded—and…whups, you're stuck in traffic again.
As we've been highlighting these past few weeks, highway expansion "sets off a chain reaction of societal decisions that ultimately lead the highway to become congested again."
So, what happens if we just patch it up? Here we are, with cold weather setting in. Temperatures will fluctuate. There will be snow and sleet. Crews will coat the roads with salt. There will be potholes.
Crews will fill those potholes. This is a really good idea. Why? Our friends at SealMaster write: "Potholes pose a liability to both vehicle and pedestrian traffic. Potholes can cause flat tires, bent rims, vehicle alignment issues and, in some cases, auto accidents may occur. Recent statistics have indicated that potholes cost American drivers over $6 billion dollars per year."
Repair costs vary from business to business and from city to city, though keep in mind what's involved: asphalt, company charges, worker rates to repair and to maintain safety, the orange cones. The work itself involves, yes, traffic delays.
Now, the cost of maintaining a mile of highway varies wildly—from $782 to $208,000 (welcome to New Jersey). That huge disparity depends on a lot of different factors, including: geography, population density, width, rate of precipitation, and whether or not it involves a bridge. The average annual cost (2015) to maintain a mile of U.S. highway: $28,000.
And to construct a brand-new mile of highway? Again, as with maintenance, there are many factors involved, though we can expect a range—from $6,867 per lane mile in South Carolina to $200,211 in New Jersey.
Here's how we measure highway lane miles: any given mile times the number of lanes on that particular stretch of highway. So, yes, it can become extraordinarily expensive.
Again, as a 3PL, we depend on our nation's roadways. In the short run, traffic jams for road repair are frustrating. In the long run, road repair seems to bring more traffic. Between the short term and the long term? It's not always happy and it's not always a balance. Still, our business and our industry keep rolling forward.