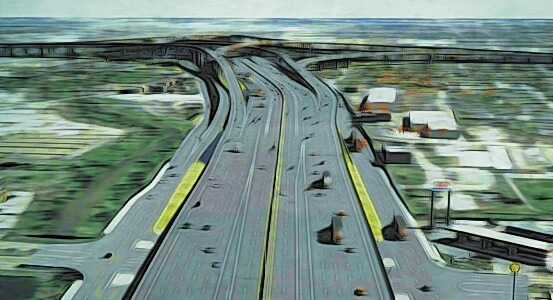 Smart Transportation Expansion
October 29, 2019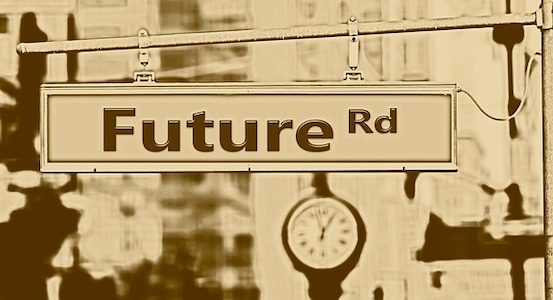 To Repair or Repave
November 14, 2019
Highways in Constant Motion
Taking a Mulligan? 
Here's the curious case of the 121/2499/I-635 interchange. The connectors are clogged. Some 126,000 vehicles a day move through State Highway 121 north of I-635 (2017 statistics). That number is estimated to nearly double—to 244,000—by the year 2025.
The Texas Department of Transportation began work on widening those highways in 2010, and (partially) finished in 2014, mostly because there wasn't enough money in the budget.
The Texas Transportation Commission found more money. From the Texas DOT website:
The SH 121/360 ramps project constructed new on-ramps from the southbound SH 121 frontage road to SH 121 and SH 360. Construction started in early 2015 and completed in November 2015.

FM 2499 work included building two new mainlanes in each direction on FM 2499 … The project was completed in 2016.

As part of the Texas Clear Lanes initiative, TxDOT secured congestion relief funding in 2016 for the SH 121/360 interchange, and in 2017 for the I-635/SH 121 interchange.

The SH 121/360 interchange improvements included new direct connectors for SH 114, SH 121 and SH 360. The project was completed in 2018.

The I-635/SH 121 interchange began construction in August 2018. It also includes new direct connectors at SH 26 and FM 2499, and the widening of the Bass Pro Drive bridge. The project is estimated for substantial completion in 2022.
To its credit, much of this work was completed ahead of schedule. The DFW connector is so heavily traveled and so essential to the flow of people and transportation that there's a website dedicated to it. (You can read about the project timeline—past and present—HERE.)
As we detailed last week, the irony is that highway expansion "sets off a chain reaction of societal decisions that ultimately lead the highway to become congested again."
The 121/2499/I-635 interchange in Texas is just one example of the dozens of challenges states face throughout the nation.
Sometimes construction equals stagnation, as we see with too many empty luxury high-rise residences in some major American cities. And sometimes construction equals growth, as our carriers experience around Dallas and throughout major highway interchanges across the country as they deliver freight.
Unlike blockbuster movies, whose lines begin to diminish after a few weeks, relieving the bottlenecks of our highways invites more traffic.