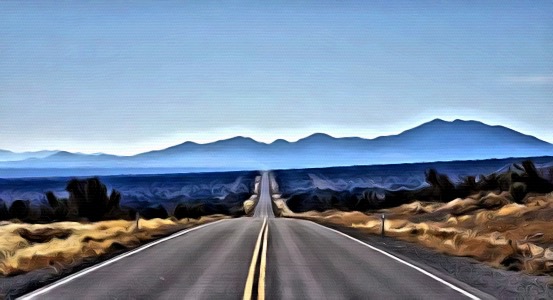 Trucker Perspective
February 11, 2022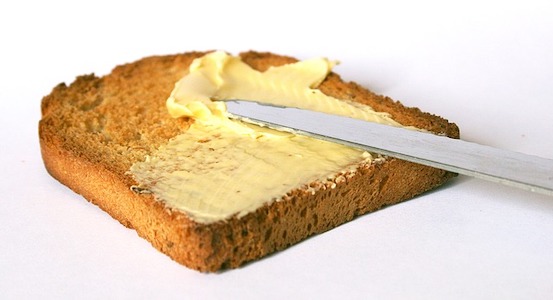 Butter, Bottlenecks, and Freight
February 25, 2022
The Need for Better Flow
Our VP Cori Eckley says, "they call it a supply chain for a reason."
We've highlighted the bottlenecking of the flow of goods into the United States these past few months. The ability to receive and move things in a timely manner is critical to individuals, families, businesses, communities, and the nation.
An essential component of that flow is the transportation that NATCO is part of managing, the carriers and their vehicles that get shipments from Point A to Point B throughout the country. That ability has been hampered by, among other things, the pandemic, by a driver shortage, and by the (easing) traffic jam at the nation's ports.
Our friends at Transport Topics speculate that things possibly may not ease until some time in 2023. The irony is that "high consumer demand continues to fuel record sales growth and profits for several major retailers." They did this, in part, by responding proactively and reactively to
the bottleneck. For example: some have kept warehouses, originally designed to soften the crunch during the first months of the pandemic, open at least throughout this past holiday season.
And here's an eyebrow-raising notion: Mark Baxa, CEO of Council of Supply Chain Professionals, speculates that the supply chain disruptions began about a year and a half before the pandemic reached the United States, in September of 2018, when the US imposed tariffs on Chinese goods. As the article describes it:
"In reaction to the tariffs, many suppliers moved their sourcing from China to nations such as Indonesia, the Philippines, Vietnam, and South Korea…Those suppliers soon found themselves mired in issues surrounding infrastructure challenges, trade compliance and the legal processes around declaring where their goods were now made."
So, would the port bottlenecks have happened even without the pandemic? Maybe so. In that light, the pandemic has just made the situation all the worse. And if it wasn't the tariffs, then maybe our industry's driver shortage situation might have been the culprit, what with all those drivers retiring and moving on.
No easy explanations. No easy answers.
What we do know is that consumer demand has long pushed our supply ability in new directions.