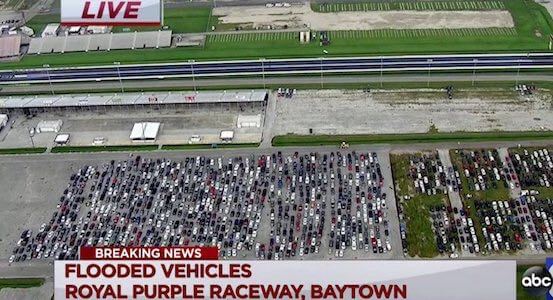 Rebuilding: Royal Purple Edition
October 3, 2017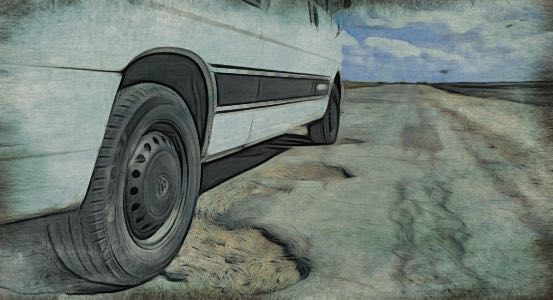 Minding Potholes
October 25, 2017
Driving with Mutual Respect.
The most recent statistics show that, in 2015, the United States has the second largest number of passenger vehicles in the world. That's more than 263 million cars and trucks. Of those, more than eight million are classified as vehicles with six or more tires and two axles (yes: semi-trucks).
Just ask anyone who's been stuck in traffic, sometimes for reasons unknown: our roads are crowded.
As of 2016, the nationwide seat belt use rate was 90.1%, and states increasingly are enforcing laws prohibiting the use of smart phones while driving.
Despite our best efforts of prevention and protection, with more vehicles and more traffic come more accidents. The worst result of this is loss of life. In addition, the National Highway Traffic Safety Administration estimates the comprehensive cost of traffic accidents—including "quality of life lost, such as lost market and household productivity"—to be some $836 billion per year.
From the logistics industry perspective, laws supporting truck driving safety have long balanced customer requirements (i.e., swift pickup and delivery) with preventive measures (i.e., Hours of Service Regulations) to establish protection for all people and their vehicles on the road.
From the smaller vehicle perspective, the obvious cannot be overstated. A semi-truck is larger than your car. It weighs more. It requires larger space for turning. It has a larger blind spot than your car. It takes a longer time to get up to speed. And, not least: a semi-truck takes longer to slow down.
According to the Federal Motor Carrier Safety Administration, "The average stopping distance for a loaded tractor-trailer traveling at 55 mph (in ideal conditions) is 196 feet, compared with 133 feet for a passenger vehicle."
That said, let's reinforce the essentials:
As a general rule, if your speed is below 40 mph, allow one second for every 10 feet of vehicle length.

If your speed is more than 40 mph, allow one additional second.

If a truck is trying to pass you, lower your speed and allow it to happen.

If you are trying to pass a truck, stay to the left of the truck and be sure you can see the truck's cab in your rear-view mirror before merging back into the right lane.

Don't text.

If you're tired, get off the road.
Everybody in a vehicle is going somewhere. We all have reasons to be on the road, even if it's a Sunday drive just for the sake of a drive. With that, a mutual respect between people and their vehicles is essential to safety and prevention.