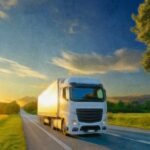 Moving Projections
November 3, 2023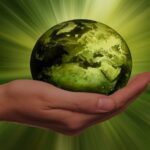 Preparing the Supply Chain
November 20, 2023
The New 5 Ps
From the Been There-Done That department:
You drive, say, half an hour to the mall. Because that particular mall is cool and has the stuff you want. And on arrival, you spend 15 minutes rolling through the lot, looking for a place to park that isn't so far away from the entrance.
Until we can 3-D print everything we want and need, when we mosey through our world, we want a place to park.
We have more than 278 million vehicles, personal and commercial, registered in the United States for our 335.7 million people.
And all of them want your parking spot.
The motivational speakers often bring up The 5 Ps: Proper Preparation Prevents Poor Performance. In the commercial transportation sector, we take liberties and offer an alternative: Plentiful Parking Provides Pleasing 'Preciation.
And so it is that the American Trucking Associations (ATA) just sent a letter to the governors of all 50 states, imploring them to earmark a portion of their Infrastructure Investment and Jobs Act toward improving and expanding truck parking facilities. The letter spells it out cleanly and convincingly:
"Construction of new truck parking capacity at rest areas or adjacent to private facilities is eligible for funding, as are improvements that allow for increased parking capacity at nontraditional locations, such as weigh stations and commuter lots, when appropriate…
"Truck drivers are the backbone of our society and our economy. Without them, the daily conveniences we take for granted—from fresh water to fuel to the literal roofs over our heads—would not exist. We urge you to examine the availability of truck parking within your State and take such actions as are necessary to ensure that truck drivers have a safe place to sleep when they are out on the road delivering more than 70% of America's freight. We hope you will use the aforementioned resources, as well as other non-Federal resources, to prioritize and address this serious safety problem."
Good on the ATA. In this House that Jack Built, something as seemingly simple as a place to park has tremendous implications, and it affects everyone.