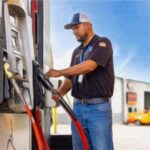 At The Pump
August 17, 2023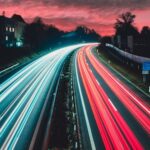 On the Road
August 31, 2023
Around the Third-Party Logistics World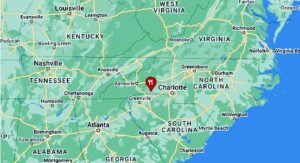 Tennessee Truck Stop
The U.S. Department of Commerce has given a $1.6 million grant to a small town in North Carolina toward the construction and opening of a Love's Travel Stop.
As Transport Topics described the area:
"The location for infrastructure development is at the intersection of U.S. routes 74 and 221. According to the N.C. Department of Transportation, fewer manufacturing and distribution facilities are located directly along U.S. 74, but it is an important freight corridor anchored by the Port of Wilmington in the east and the Charlotte region's freight assets in the west. It also connects the Wilmington port with Interstate 95 South. In its busiest sections, U.S. 74 carries nearly 6,000 trucks daily."
Parking shortage continues to be a major problem in the industry. The more places to park a commercial truck, the better off everyone is.
Placing this truck stop in a more rural stretch is smart and just maybe strategic. Here's a hunch: drivers might be willing to route toward it, which would ease the pressure from truck stops closer to the larger hubs (in this case, Charlotte and Greenville).
Drivers spend less time looking for a spot, which gives them more time to rest and benefits their health. Which benefits the receiver and end-user.
Everybody wins, all because of a well-placed travel stop.
3PL Growth
A new report, "3PL (Third Party Logistics) Market," takes historical data and trends and predicts the business to grow substantially over the next five years:
"In 2022, the market is growing at a steady rate and with the rising adoption of strategies by key players, the market is expected to rise over the projected horizon."
Part of this is fueled by the global rise in demand. More need mostly means more production. And a good deal of that is simply informed by the world getting bigger.
Though we are curious about the "rising adoption of strategies by key players."