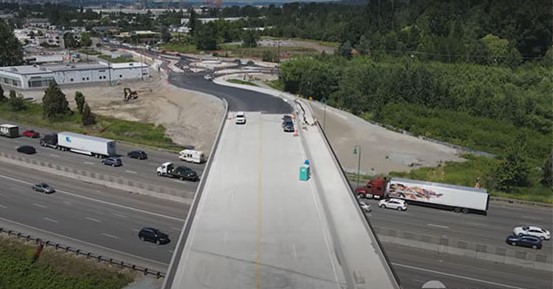 Bridge Work
June 30, 2021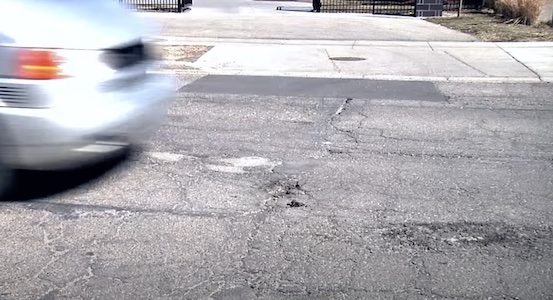 Planned Preservation
July 16, 2021
Reducing Highway Parking Lots
In our perfect world, we would have taken advantage of the 45 percent reduction in the nation's traffic during the height of the pandemic to fix the roads, bridges, and tunnels.
It's not a perfect world. A comprehensive infrastructure strategy and bill had stalled in Congress for many years. We're seemingly closer now: the House has passed a bill, and we're waiting to see what the Senate does with it.
In the meantime, here's a recent press release headline from TRIP, a national transportation research group:
AT 65 YEARS OLD, U.S. INTERSTATE SYSTEM IS HEAVILY TRAVELED, CONGESTED AND DETERIORATING; CONGRESSIONALLY REQUESTED REPORT FINDS THAT MOST OF INTERSTATE SYSTEM NEEDS TO BE RECONSTRUCTED AND MODERNIZED, REQUIRING MORE THAN A DOUBLING OF CURRENT FUNDING
Yikes.
The top five states with congested urban Interstates are California, Maryland, New Jersey, Delaware, and Florida. That's no surprise. The West Coast and the center section of the I95 corridor are among the most populated areas of the country, which means they hold the heaviest consumer demand, which means they tend to have the most traffic.
Among the most concerning of TRIP's findings are the Interstate bridges that are deemed "poor" and/or "structurally deficient." Those top five are in West Virginia, Rhode Island, Illinois, Massachusetts, and New York. We can merge lanes while road construction crews patch or replace a stretch of highway. When a bridge goes, it's exceedingly dangerous and clogs and reroutes traffic that has repercussions for large swaths of roads, further taxing our patience, our other roads and bridges and tunnels, and our ability to meet deadlines.
TRIP's full report is HERE. We like how it frames the situation in the first sentence of the executive summary:
At sixty-five years old, an age at which many Americans are considering retirement and reduced workloads, the Interstate Highway System is deteriorating, its traffic load of cars and trucks continues to increase, and the system lacks an adequate plan for its long-term health.
Our Interstate Highway System is old enough to join AARP. We say: respect your elders.