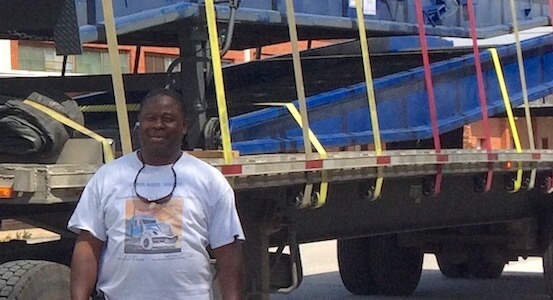 Starvin Marvin
March 21, 2017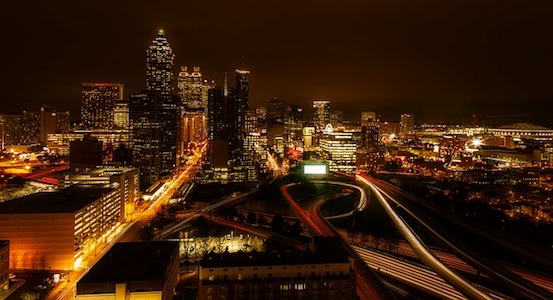 Alternate Routes
April 4, 2017
Freight Logistics Conditions
Roads, Weather, & All That Jazz.
In the trucking business or not, we've all been there:
You want to go from Point A to Point B.
You know the most direct route.
You have the time, right now.
What do you do? You choose a different route that takes longer. Or you wait. Why?
Any number of things factor into your decision. Let's say it's rush hour, and you know by experience there's going to be a maddening traffic jam until 6:30 pm that turns your local highway into a parking lot. So, you decide to make your run to the Big Box store after dinner. Problem solved.
And now, back to the freight world and 3PL scheduling. When our customers want their loads delivered at 8 in the morning next Tuesday, that's their bottom line. And rightly so. It's then our job to coordinate the movement in order to deliver at 8 on Tuesday.
Team NATCO is involved in every step of that movement: finding and scheduling a carrier with the right equipment, securing any necessary oversize/overweight permits and lead cars, confirming insurance, and coordinating on-loads at origin and off-loads at destination.
Which brings us to the weather. Meteorology has become much better over the years at predicting storms—how strong, how much accumulation of rain and snow. From that, local and state authorities make advanced decisions about road and school closures, most always erring on the side of caution.
Two weeks ago, Winter Storm Stella barreled toward the eastern seaboard, coming both from across the Midwest and from the south. Up to 18 inches of snow accumulation was predicted for parts of New England.
What we saw was a spike in freight traffic in advance of the storm. That is: the freight industry, in coordination with its customers and partners, needed to act with even more precision in both coordination and communication. At NATCO, that's what we do.
That said, have a look at the chart below from our friends at DAT. This shows the load-to-truck ratio for the week of Winter Storm Stella. You'll see a spike in traffic in the south and in the east. That reflects the flurry of activity, to get freight to its destination before the snow shut down roads.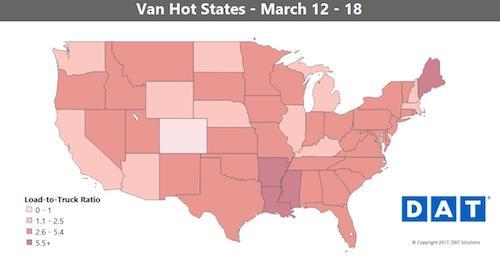 At NATCO, while we're not the weather reporter, we do depend on knowing the forecast in order to deliver.