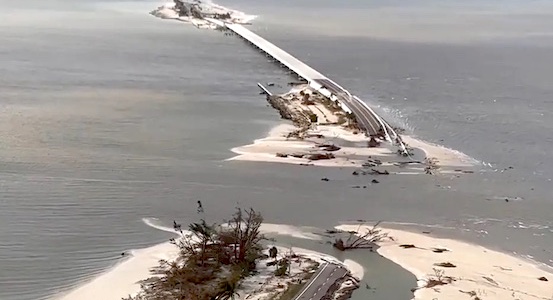 Notes on Disaster Recovery
October 14, 2022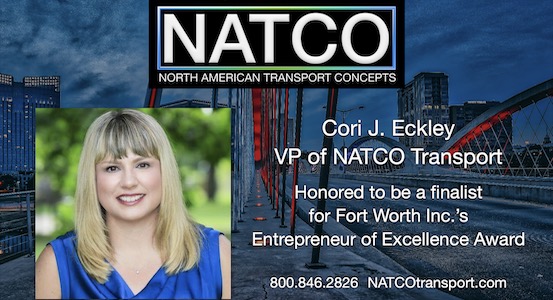 Eckley and Excellence
November 2, 2022
Efficient Trucking: A Primer
It's All About Timing
Team NATCO recently orchestrated a freight movement from the west coast to the east coast: three pallets of industrial testing equipment, weighing 4,500 pounds. We arranged delivery on a flatbed. The job went smoothly.
Just another busy day at the office? Nope.
A number of partners are involved in our commercial transportation world. There's the third-party logistics company like NATCO. There's the sender, the driver, the receiver. Sometimes there's the turnkey services, like a crane operator hired to load and off-load the delivery.
We're always fascinated by what brings a customer to us. This particular job gave us an important view onto how some companies choose their 3PL provider. From the customer:
"I appreciate your help with getting this load safely across the US! This was precious cargo for our company. A lot of hard work went into its engineering, and its safe delivery is our main source of much needed revenue. I liked that your Google listing showed how long your company has been in business, and you returned my call very quickly."
NATCO is not a huge corporate operation. The team's success is built on efficient communication, proactive and reactive. Professional, with a human touch. Our emphasis is on being timely. We know companies appreciate that. And more importantly: they expect timeliness, depend on it, need it.
Here's a great example of why that's essential. Again, from the customer:
"My usual freight provider really dropped the ball by not assigning anyone to take over my rep's accounts in his absence. I spent an hour on the phone trying to get through to someone there who could help me. I finally reached someone there and was given two email addresses to contact, and they did not respond to me until the next day.
"By then you had already called me, set up freight, and beat their price quote. We will be going through you for our flatbed freight from now on."
We've all been there. A problem with a purchase from a national company. Trying to navigate customer service on the phone. Sometimes it feels like those companies are too big to care.
So, here's NATCO's secret, hiding in plain sight: communication is easy. You pick up the phone, you send an email. That's not bragging. That's a belief system.
"Cori returned my first voicemail within an hour," said the customer. "In less than two hours, I had a quote and a pickup time. She asked if we needed a tarp, which was a good idea because it ended up unexpectedly raining. Pickup was on a Thursday. Drop-off was the following Monday. And Cori let me know it was successfully delivered."
We appreciate the praise: a customer's appreciation for our doing what we do.