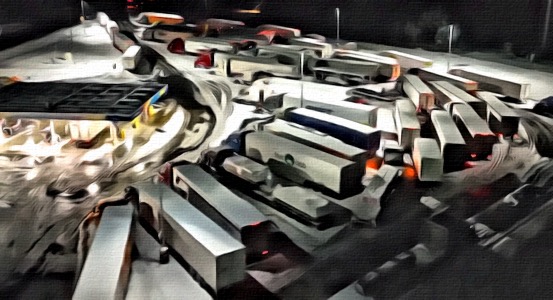 On Storm Prep
November 18, 2022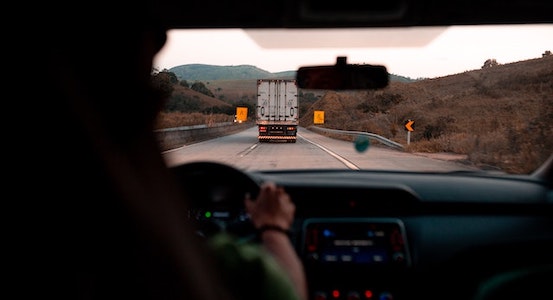 Trucking Coverage
December 2, 2022
A Positive Disaster (Expo)
NATCO VP Cori Eckley had an interesting time of her experiences earlier this month at The Natural Disaster Expo in Anaheim, California.
The event was billed as "the ultimate destination for disaster preparation specialists and emergency response professionals to source all of the newest disaster-related products and services, maximize recovery methods and discover new ways to achieve community outreach and preparedness."
Cori had noticed a lack of transportation and third-party logistics representation on the early list, and decided to give NATCO a presence, to showcase and define transportation, this essential component of disaster preparation and response.
The most important aspect of the event, said Cori, was the ability to speak with some quality potentials.
For example, there were discussions with a manufacturer of emergency portable homes ⏤ strong prefab constructs that can be assembled quickly. The company's challenge was in its struggle to get them to site. That's one of the strengths of the NATCO Difference: taking a logistics challenge off the plate so that companies can focus on production and marketing.
That particular discussion included what Cori projected as the right kind of trailer for optimal delivery. As with so much of what NATCO does, it's all in the details.
The strengths of being at this type of show included the visibility of NATCO as a viable, strategic partner. Even if companies choose otherwise, everyone knows they have to, literally, deliver. NATCO's presence was a strong reminder to these prospects.
At the same time, the event provided NATCO with the opportunity to readily communicate its 3PL strengths to potential clients: a captive audience of like-minded industrial operatives.
It's always a good thing when a natural disaster expo is not itself a disaster.
---
Team NATCO wishes our colleagues, associates, partners, friends, and their families a very peaceful and happy Thanksgiving holiday.