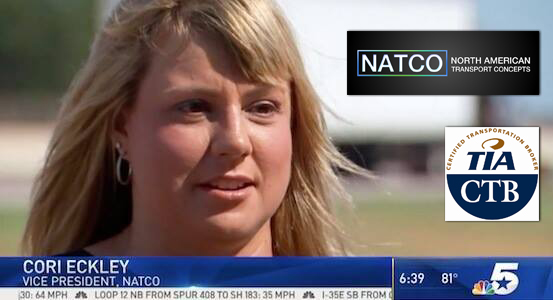 Small Transport Business Growth
September 15, 2021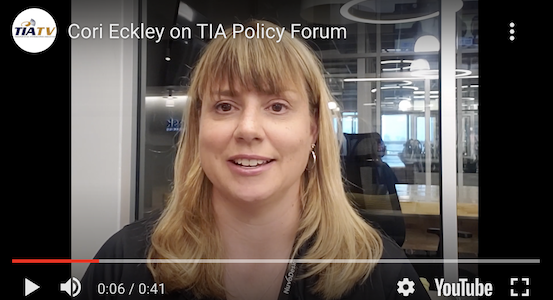 TIA: A Forum for Policy & Action
October 6, 2021
Cori Eckley: Advocating for the Industry
VP Cori Eckley recently spoke with Transportation Intermediaries Association (TIA) Member Engagement Specialist Liz Hinkel for an insightful podcast on how to grow a small business and find new footing when challenges arrive. In this excerpt, Cori describes how she became involved in TIA activities:
---
Liz Hinkel: You've been members for about nine years now. What do you see as some of the core aspects of TIA membership that have successfully helped your small business grow within the transportation and logistics industry.
Cori Eckley: I would say the availability of resources and the partnerships that TIA has with their key vendors. That has been a very key aspect to us because we know they are active in the industry. They understand our business. And having those resources has been key ⏤ not only as a vendor but also peer review. If they're involved in the TIA, they tend to have a very good following, and you can bounce those ideas off of other members because they're so forthcoming with information and willing to assist.
Something that I quickly noticed within the membership of the TIA: it's a good, solid network. We're kind of like our own little family, and they make you feel welcome, regardless of size and background. The members are eager to help one another. This is something that has very much helped us grow.
Liz: I will say that's one thing that is most unique about TIA and its members. Everyone is technically sort of competing with each other, but everyone is part of such a big community, and so welcoming, and so about helping each other throughout the industry.
And then you are actively involved on the volunteer side of our association all the time, serving on multiple committees and boards. Talk a bit about the benefit of participating in TIA communities and the benefits to the individual volunteering, as well as the company.
Cori: Absolutely. It's been a great experience. Three or four years ago, I was approached by one of the PAC committee chairs, who's a good friend of mine. Playing golf at one of the conferences, we started talking about the benefits of PAC and how it relates to our business and why it's important to be actively involved. I took her up on the opportunity. This was an area I could get involved in. I saw the positives. As that continued, I could see the benefit of not only working with individuals on different committees or small groups. It was also just a great resource. Like you said, we're all essentially competitors, yet we still have the same goal as the betterment of our industry and our businesses.
That same individual approached me about becoming active on the board. I gladly put in my name and was elected to the board about two years ago. From that point, I became more involved in seeing how the TIA works. There are so many different avenues and chapters and different areas of expertise. The committees have given me a broader view of what the TIA brings to the table. From sitting in on the hiring committee to the educational aspect, it's been a great experience to work with other members and to see their background and where their businesses are and have that like-mindedness, working together and brainstorming.