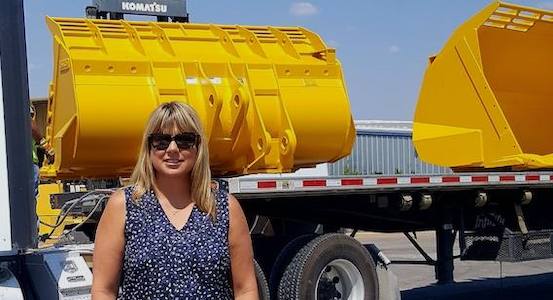 The Trucking Business I
February 24, 2021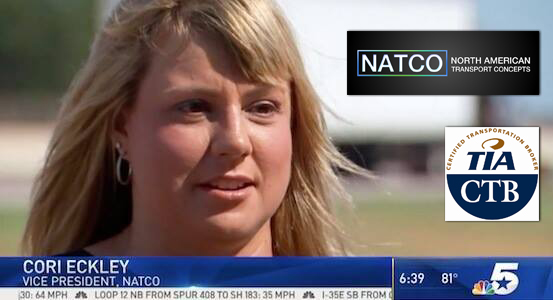 The Trucking Business II
March 11, 2021
Making Lemonade.
Nobody wants a disaster. When it strikes, though, being both proactive and reactive is essential for recovery⏤of individuals, families, businesses, neighborhoods, cities, states, regions, and the nation.
NATCO is no stranger to dealing with disasters. We do hurricanes. We do floods. We do hail. We cringe when they happen, and then we get to work. Providing timely, professional, speedy service is key in both the best and worst of times.
Here's a good example: in the wake of the ice and snow and loss of power that blanketed a large swath of the country recently, a company needed to move 53-foot enclosed van trailers containing cooling equipment for water restoration to Oklahoma. They'd contracted with another vendor who was struggling to complete the request.
They found us through a Google search, phoned, and described the situation. Ten minutes later we providing the prospect with our scope of work to complete the delivery. The customer phoned back and provided credit card info. We secured the project. We contacted carriers we knew and secured qualified resources within the hour. As it happened, the containers were literally down the street from our old office. We were well familiar with the parking lot.
And then we heard what validates the strategy, communication, and professionalism that Team NATCO has developed over the years: "I am saving your number because you guys are phenomenal at what you did."
Our approach always goes back to the relationship: we work with a lot of customers dedicated to NATCO. They know the quality of service comes with a bit of lead time and planning. Many of our projects require other services and equipment, like a crane, to facilitate off-load. Having that relationship with our customers minimizes the price comparison game that all-too-often wastes the customer's time.
Says our VP Cori Eckley: "In the past seven years that we've covered hurricanes, I haven't had one storm that's been the same. The aftermath of a hurricane includes alternate route scenarios and accessibility, which changes as we're working.
"Providing logistics service to disaster recovery teams is always a challenge. However, providing service in a calm, professional, and communicative manner⏤proving solutions⏤goes miles."
With disasters, urgency is the only constant. NATCO meets that urgency with results.