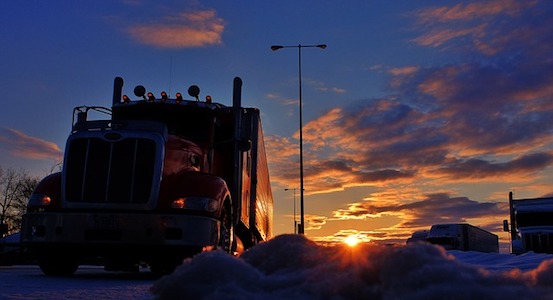 Efficient Truck Driving
June 20, 2018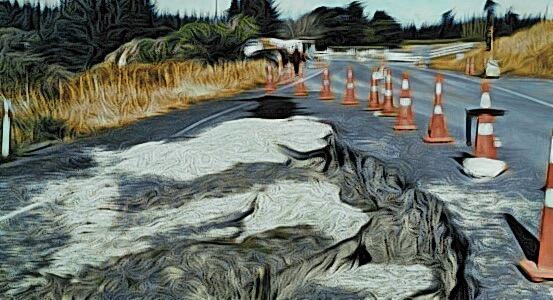 On the Highway to Well
July 10, 2018
Truck Orders, Parking Spots
Two Steps Forward, One Step Sideways.
Two transportation items recently caught our attention, and they seem to be at odds with one another. At the very least, when put together, they're pretty odd.
The first deals with recent statistics showing that semi-truck orders are up—way over this period last year. According to FTR, there were 35,200 Class 8 orders this past May. That's more than double the 16,419 orders in May 2017.
Reports FTR:
"This was the third highest May on record. Orders have averaged over 40,000 units for the past six months; volumes never seen before in the industry. Class 8 orders exceeded expectations again as fleets order in huge numbers attempting to keep up with burgeoning freight demand. North American Class 8 orders for the past twelve months have now totaled 386,000 units."
This is partly due to a capacity crunch on the industry. So, companies are buying more vehicles for their fleets. So far, so good.
And yet, there's a driver shortage, and demand is extraordinarily high. As in: even with all those bright, shiny new Class 8 heavy trucks parked, there they are—parked until trained and qualified carriers drive them off the lot.
Which brings us to the second eyebrow-raising piece of news. There's a parking shortage throughout the country. Our friends at Transport Topics report that:
"Even if it's just for their 30-minute breaks, big-rig drivers need somewhere safe to stop their trucks. The more trucks on the road, the harder it is to find . . .The problem is particularly bad in the Northeast, where open land is expensive and lots of freight, including fresh produce, needs to move into major urban areas."
Demand for trucks is outpacing supply of both drivers and places to park.
There are at least two incentives for remaining calm and realistically optimistic about the situation. Apps like Trucker Path, post real-time parking availability for more than 6,000 locations throughout the United States and Canada, which helps drivers plan ahead for smart scheduling.
And this: the ATA reports that the median salary for drivers is around $53,000. That's $7,000 more than it was in 2013.
Right now, it's a carrier's world. We just roll with it.