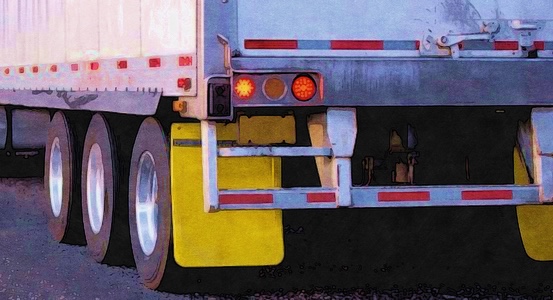 In Praise of Mudflaps
May 12, 2023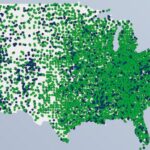 Infrastructure Patterns
June 8, 2023
When You Gotta Go…
Hear the one about the truck drivers who stopped in Washington State en route from Dallas to Chicago? Yeah, they wanted to use the bathroom.
So, this happened: both branches of Washington's legislature passed, and the governor signed, House Bill 1457:
"Concerning a motor carrier's ability to access restroom facilities required by rules authorized under chapter 49.17 RCW."
The law goes into effect on July 23rd.
Bills are fascinating things. This one defines "Motor Carriers," "Shippers and Consignees," and "Restroom Requirements."
The staff summary of public testimony:
"The purpose of this bill is to provide reasonable access to restrooms. The enforcement provisions are not meant to be punitive, but rather to provide support to ensure that people have what they need. Restroom access is frequently denied for this industry and no profession should be treated like this. Reasonable access to restrooms is generally provided for other professions, and this industry just wants the same rights as everyone else."
Followed by this fascinating note: "(Opposed) None."
Sheri Call, Washington Trucking Associations president and CEO, told Transport Topics, "We're not requiring restroom access where restrooms don't exist. It's not like we're asking for restrooms to be built. We're just saying if there's a restroom you already have to provide for your employee at a location, that restroom should actually be accessible by truck drivers as well."
There is no financial cost associated with this bill. Maybe you hand a truck driver a key. Maybe you nod your head. Maybe you don't even notice, and everyone gets on with their day.
Sometimes access requires legislation. Here's to dignity.