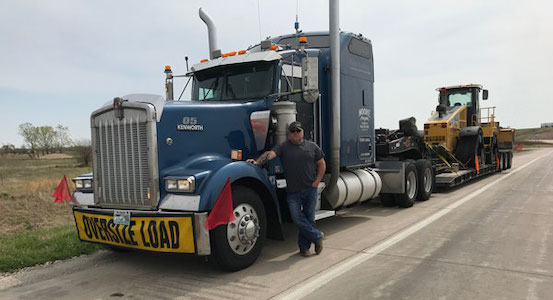 Billy Moore Can Handle the Load
April 21, 2021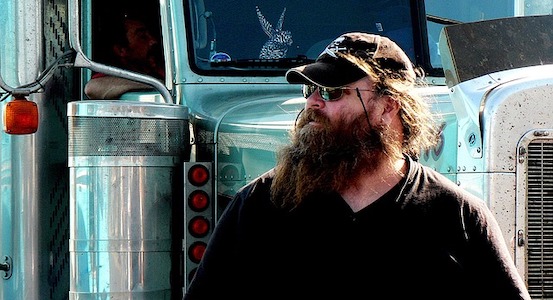 The Trucking Business VI
May 7, 2021
How Worst Load Becomes Best Opportunity
Excerpt from Kevin Rutherford's interview with NATCO VP Cori Eckley for the "Trucking Business & Beyond" radio show, February 19, 2021 on SiriusXM Radio Channel 146.
Kevin Rutherford: My first visit to the broker: I would ask them for their worst load. You know that, Cori. You have a load, and you just cringe when you see it, right? Might be a good customer. You can't turn it down. You've got to do it for the customer. It's just one of those problem loads. They exist, right?
Cori Eckley: Yes. They do exist. And you've got to take the good with the bad in this industry.
Kevin Rutherford: Now, if I come to you, Cori, and I say, "Give me your worst load." I figure out one or two ways to make it better. Does that set me apart from about 99% of the people you work with?
Cori Eckley: Yes, it does. It's providing us feedback that's not only going to help you. It's also going to help our customer to make their orders and days go better with less headaches. If we can find a common solution that will move forward and make everybody's job easier.
Kevin Rutherford: And if I come in and I actually ask for your worst load: I pull it. I find a couple ways to make things better. Maybe I communicate with the customer. Would you then be more likely to give me one of those good loads and not worry so much about it?
Cori Eckley: Yes. Because you've obviously proven your ability and your communication with me and my team. And that goes miles.
Kevin Rutherford: I could say that I'm doing this to provide more value to my customer. Because I am. But there's a really selfish motive behind this. When I provide that kind of value to you, you're more likely to give me the better-paying freight. And pay me more, right? I mean, aren't there times where you say, "Look, I gotta give this load to somebody I don't really trust." Do you also want to give them your absolute best rate at the moment? Or do you want to hold a little back?
Cori Eckley: We'll hold a little back. And it comes down to if we can get that person we trust. At the end of the day, we're going to do what it takes to get it done. There's a give-and-take. It's also just to build that relationship on both sides, with the customer and carrier, at the same time.
Kevin Rutherford: Absolutely. So, you're focused on providing value to your customer. And if I can come in, and I can help you do that and make your day and your job easier, and if you have to spend less time with me, that means you can afford to pay me a little more because you can move on to the next thing to generate more revenue. You're not stuck wasting your time, babysitting me. 
Cori Eckley: Right.