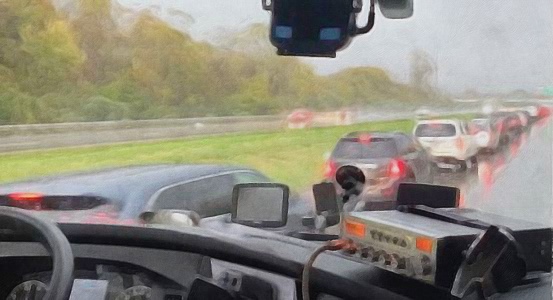 On Cameras
April 21, 2023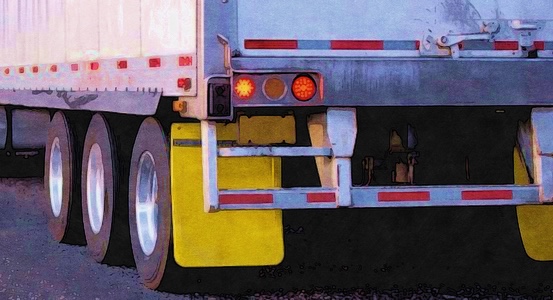 In Praise of Mudflaps
May 12, 2023
A Better Mousetrap?
Our delivery methods have morphed over the centuries, in interesting and surprising ways.
In our arms and on top of our heads. The wheelbarrow. The satchel. The ship. The horse and carriage. The train. The truck. The airplane.
And then . . . without people:
Pizza delivery by drone is a thing. Delivery by self-driving robots is also a thing. And the driverless semi-truck is inching along.
Now comes an innovation that's eyebrow-raising. We give you the Cargo Bike.
In Florida, Miami-Dade County's Department of Transportation and Public Works (DTPW) is paving the way for a network of cargo bicycles. Each bike will be able to carry up to 500 pounds.
Its sweet spot is in final-mile delivery. (Interstate delivery ⏤ or even a Plano-to-Fort Worth run ⏤ via bicycle wouldn't be too viable here.)
If a bicycle seems old-school or quaint or impractical, consider the dimensions of a cargo bike versus those of a truck, and which is less expensive to maintain, and which pollutes less.
The plan is not at all old-school. From its press release:
"DTPW will work with partners and stakeholders to develop a multi-tier system of cargo-bikes complemented with strategically located cargo-storing hubs, combined with digital infrastructure that maps and communicates data-driven policies such as preferred corridors, designated parking zones, and maximum idle time."
John Henry and his hammer meet the steam-powered rock drilling machine. And they all work together. Go figure.
Eulois Cleckley, director and CEO of DTPW, said, "This is a major step forward in our commitment to our new strategy focusing on delivering cleaner, safer, more efficient and better-connected mobility for the residents, businesses and visitors of Miami-Dade County."
As he described it to Transport Topics, that strategy includes "creating a digital infrastructure for smart parking combined with electric pedicab-type cargo bikes to lower truck emissions, ease congestion and increase freight efficiency."
It's not just Miami-Dade. Other cities testing the cargo bike include Philadelphia, Minneapolis, Seattle, Portland, San Francisco, San Jose, and Los Angeles.
Semi-trucks will be with us for a long time. When it comes to final-mile delivery, the cargo bike has the potential to become a better mousetrap.