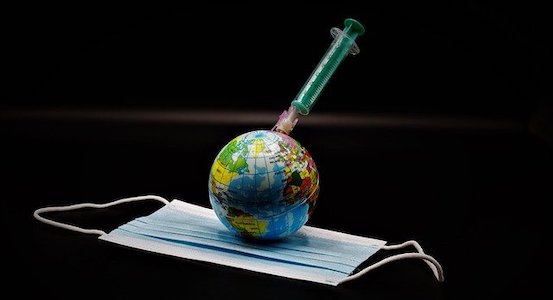 Vaccination Logistics
December 10, 2020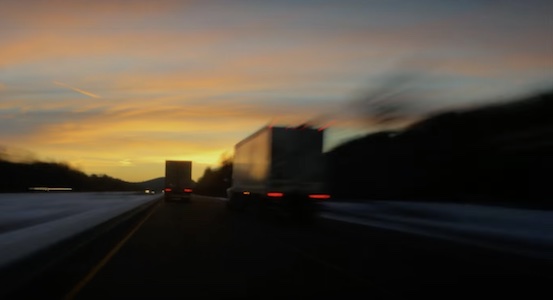 A (Wide) Turn to 2021
December 30, 2020
Calculating Zero-Emission Futures
Or: Goodbye, Straws
Starbucks announced in 2018 that it would eliminate all plastic straws. That seemed like a smart move: plastic populates our landfills and oceans and is not biodegradable. The fine print, though, showed that Starbucks would phase out those straws over the next year and a half. Sure enough: as of this past September, no more plastic straws. They do have a hybrid adult sippy cup-like strawless lid for certain drinks. Still, it's a step forward.
Financially, better to use up inventory than, say, dump a billion plastic straws all at once.
With that in mind, we were struck by a sentence in a recent Transport Topics article, Trucking Takes Initial Steps Toward a Zero-Emission Future:
"Walmart, the world's largest retailer, announced in September that it intends to electrify all of its vehicles, including longhaul trucks, by 2040 on its journey toward its stated goal of achieving zero emissions within its global operations."
Walmart's fleet sits in the top five of largest private carriers in North America. So, we're seeing momentum toward that zero-emission future.
That said, why 2040 ⏤ nearly two decades from now?
We're realistic in that the industry can't transition immediately. Among the current challenges of electric- and hydrogen-fueled vehicles are a number of logistics issues, including fueling stations put into service strategically across the nation. That takes time.
Another possibility? The planned obsolescence of existing Class 8 fleets. A semi truck's lifespan averages 10-15 years. Factor in sometimes huge variables, like miles driven and average weights of the loads. (Heavy haul freight is going to put much more of a strain on everything than 50 pallets of pillows in boxes.) And add to it the reliability of replacement parts. All said, trucks tend to have a fairly long shelf life, especially with so many moving parts.
The idea, we suspect, is that Walmart wants to get as much use ⏤ and, therefore, as much value ⏤ from its existing diesel fleet as possible while it transitions into that zero-emission future.