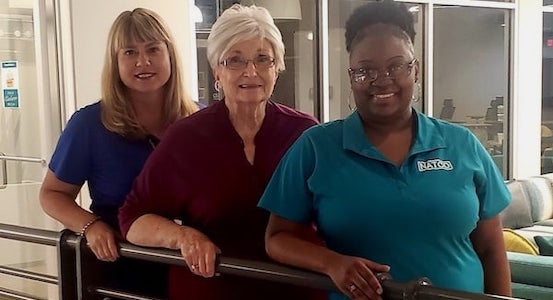 Honoring Women in Business
October 2, 2020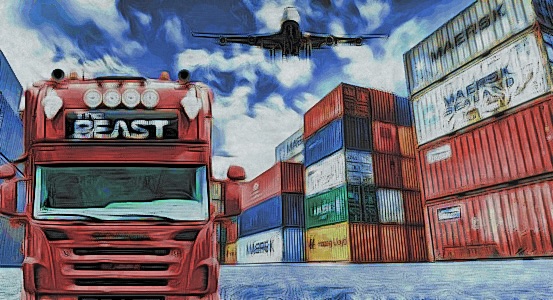 The Transportation Challenge
October 15, 2020
Driver Supply & Consumer Demand
Finding a Path.
In the delicate dance of supply and demand in the national freight industry, nothing upsets the balance like sudden shifts.
For example: when a major weather even disrupts the usual flow of goods through and between states, everyone ⏤ from manufacturer to distributor, and from warehousing to end-use customer ⏤ must adapt to and compensate for the disruption. Regular deliveries of, say, frozen and refrigerated food need to be retimed and rerouted. The best scenario is proactive, summarized by The 5Ps:
Proper Planning Prevents Poor Performance
As in: when a hurricane is headed toward a population center, placing increased supplies of food in strategic locations ⏤ before the storm hits, and for better accessibility ⏤ has proven time and again to help those affected by the damage and the power outages.
And now, even without a weather event, we're experiencing the enhancement of a situation many have seen coming. As Transport Topics headlines its recent article: "Trucker Pay Increasing as Driver Shortage Grows, Industry Capacity Tightens."
Carriers deserve to be rightly compensated. They've been on the front lines, heroically delivering before and during the pandemic, keeping our grocery shelves stocked with essentials and our big- and small-box stores filled with creature comforts. The article highlights these reasons for the driver pay hikes:
A surge in retirements among older drivers propelled by COVID-19.

A desire among drivers to work closer to home and be home most nights.

The dramatic surge in e-commerce, and the need for tens of thousands of local drivers.

The difficulties renewing or getting a new commercial driver license at state motor vehicle offices during the pandemic.

The disqualification of an estimated 30,000 drivers in the new Drug and Alcohol Clearinghouse.
Those and other factors have contributed to our current collision of larger demand meeting smaller supply ⏤ not of goods. Of carriers.
With that very much in mind, we send our thank you and our best wishes to the growth and success of the nation's driver training schools.